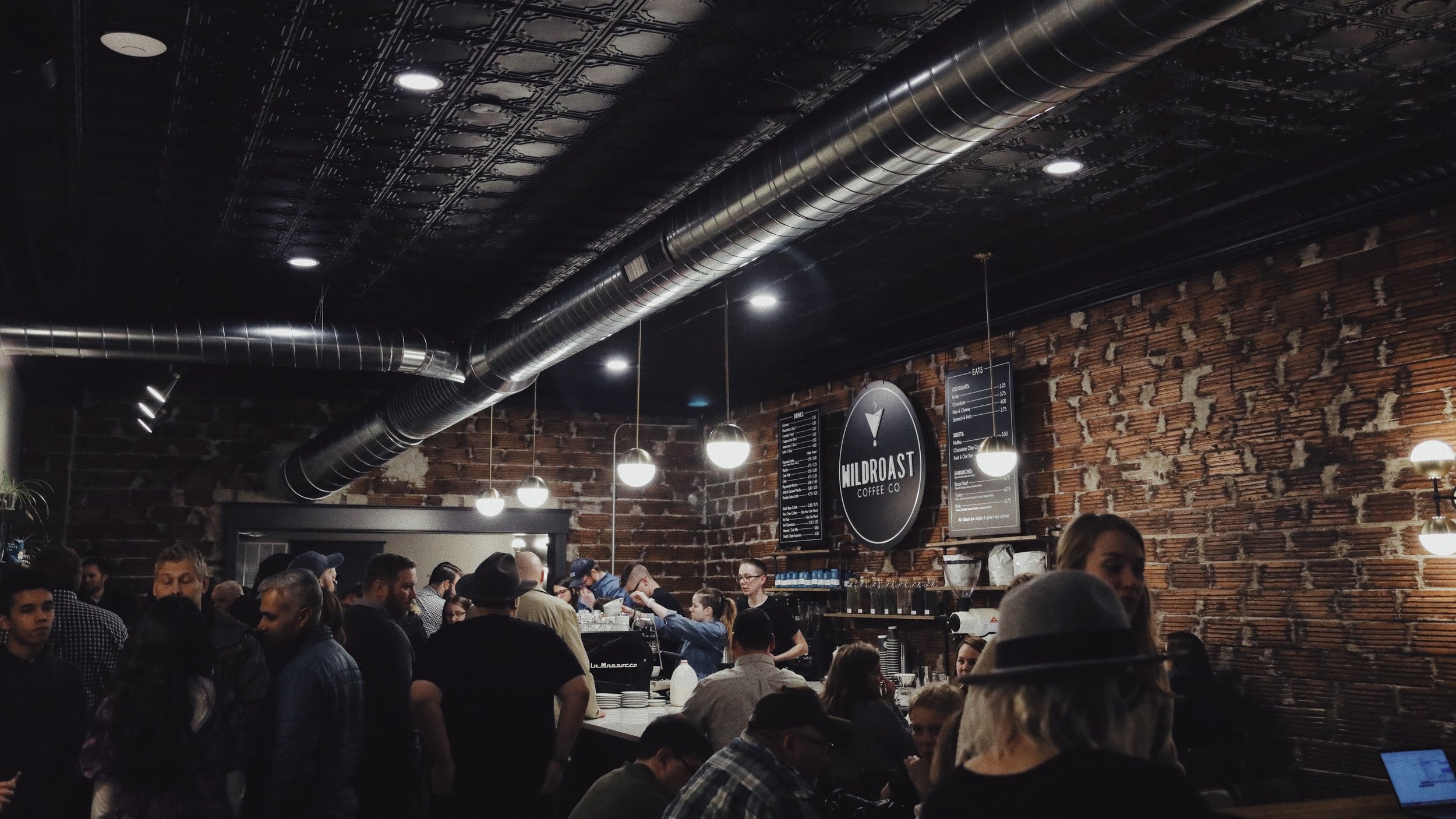 We believe good coffee and a warm environment can promote community and bring people together. That is why We've meticulously created a space that has an inviting atmosphere to compliment our specialty coffee.
Space
Not only does our shop offer many different rooms and a lot of space but we also have free parking in the lot behind our building.
Comfort
Sometimes our shop is used as a meeting spot or a mobile office, but it also works as a place to relax and enjoy some good coffee and community!